The United States has a large expanse of amusement parks, nature centers, national parks, and everything in between to entertain everyday citizens. A vacation can be as simple as staying one or two nights in the hotel near your town, or be a week-long adventure into the city nightlife. Some travelers stay away from the city completely, and choose to vacation by camping in the outdoors. Whatever the case may be, one thing is certain about travel. Automobiles are the most popular choice for vacation transportation. Around 76% of US adults that went on vacations used cars and trucks to get them there, making the car one of the most essential pieces of vacation gear to have! How does one begin the journey of getting their car ready for the road? Where should they visit? Is it even worth going for a road trip?
The Benefits of Travel
Science has shown that taking a vacation can greatly reduce the effects of stress, either from school, work, or anything else. However, only about 70% of Americans take advantage of a yearly vacation, leaving about another 30% to never take a vacation during the year! This might be because the timing isn't right since people don't have the resources to take a vacation, or simply because people don't know how to unwind. Luckily, one of the easiest and least expensive vacation options is to take a road trip and travel using your automobile in order to have fun.
Getting Ready for the Road
No vacation should go unplanned. Even the shortest road-trips or vacations require a little bit of planning and resources, such as cash and fuel. There are several road travel tips that you can follow to ensure your vacation goes as smoothly as possible. It can be easy to forget to plan ahead and take safety precautions. After all, a road trip is as simple as driving and staying awake. But, there are certain road travel tips you should consider before starting your journey and taking the vacation of a lifetime. Here are 15 tips you can follow in order to call your vacation a success, and let it work to take away your stress instead of add it on. Consider a road-trip cross country, a road trip to your local nature center, or even a road trip with you and a loved one into the beautiful campground. Whatever you choose, always drive with safety in mind.
1. Call Off Work
Many people don't know that the first and one of the most important steps is to understand how calling off work and annual-leave works. You don't want to plan a road trip or other vacation without first checking in with your employer. Every employer is different, so you will have to ask them about the process of planning a vacation. Once you've planned to take a couple of days off, you can start planning for your trip stress-free.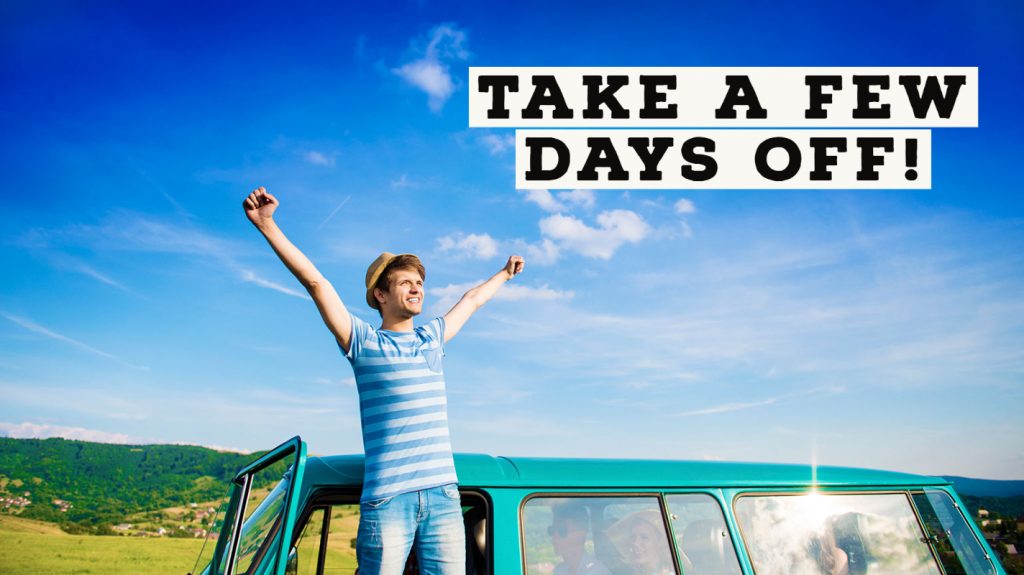 2. Plan for Child or Pet Sitters
Leaving for a road trip can be a great experience if you have a child or pet. If you decide to leave with your spouse or other adult friends, however, you should plan to have a babysitter or pet sitter for your children. In addition, it's a good idea to inform your sitter of any appointments, such as for pediatric dentistry or vet care, which are still important to take care of while you're away!
3. Install a Security System
One of the best road travel tips is to drive without distractions and focus on the road. However, it can be difficult to concentrate if you aren't sure what the status of your home is. Contact a security company to install security cameras that can allow you to access them in real-time while you're on the road. You can also opt for doorbell systems such as Ring that can allow you to see the outside of your front door. This is especially useful if you're expecting packages while you're away. Drive distraction-free and know your home is protected using security equipment!
4. Get a Physical
One of the best road travel tips is to ensure you're ready to take on the challenges of long-distance driving, as well as healthy enough to take an extended vacation. Make sure to check on things such as your eyesight, any medications you might need to take with you, and if you can physically stand being inside a car for an extended period of time. Speak to your doctor about help with these issues, such as a chiropractic adjustment that will let you be pain-free during your long drives. Getting help with your physical health before a vacation can help you have fun and not suffer while being away from home.
5. Make Sure to Bring Documentation
It's important to bring any identifying documents with you at all times. One of the easiest road travel tips to follow, and to forget, is to bring your drivers license, registration, and proof of insurance with you during a road trip. If you happen to get pulled over out of state, and don't have these documents, it could prove to be a hassle. In addition, if you find yourself in an accident, having the policy number of your auto insurance company can be very helpful. It is also illegal to drive without proof of insurance, your drivers license and registration, and it could prove costly to be caught without them.
6. Bring Plenty of Snacks and Water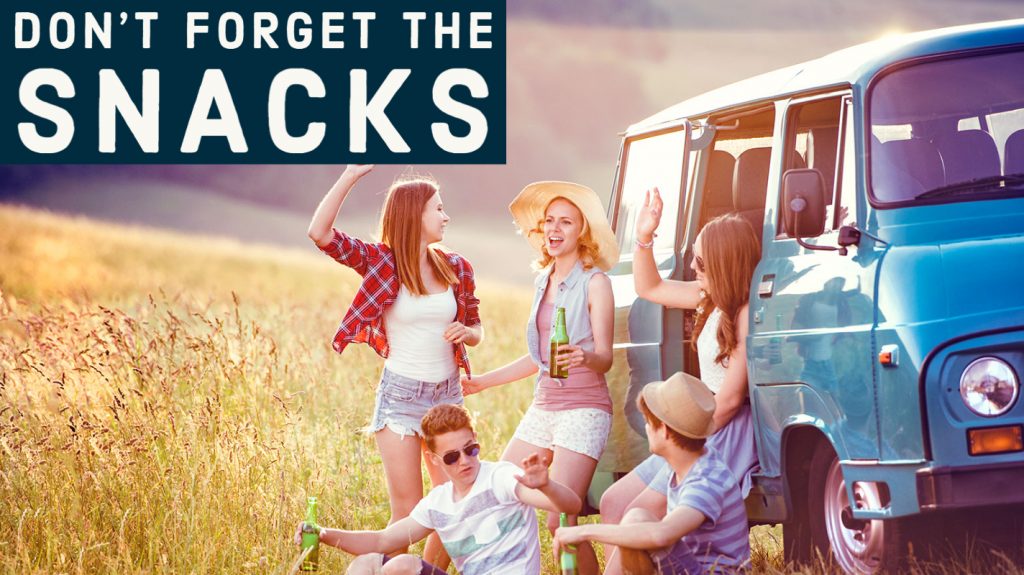 If you have pre-existing medical conditions that require a special diet, such as diabetes or severe allergies, one of the best road travel tips is to bring plenty of food and water that you'll be able to consume at a moment's notice. Bringing medication such as insulin and an epi-pen for allergic reactions while on the road is also essential. Plan ahead and bring food and water with you, especially while driving out near remote areas. If you find yourself needing a car towing service and stuck on the road, it'll be helpful to have extra food and water at your disposal while waiting!
7. Plan for Children
As mentioned earlier, it's crucial to plan for a babysitter or pet sitter to stay at home if you decide to take a road trip without your children. However, if you're planning on taking your children with you, it could be the trip of a lifetime, and one they won't forget! Make sure to bring all the essentials, such as diapers, changes of clothes, and child-friendly food and drink containers. In addition, ensure your child is safe and comfortable for the extended amount of time they will spend in a car seat. Bringing games and books can also be a great way for children to entertain themselves while on the road. These road travel trips are great for children, and should be used for your little ones to have fun while on vacation too.
8. Bring Extra Cash
It can be easy to depend on your credit card for purchases, as we're so used to simply swiping it and being done with our transaction. Nowadays, smartphones also have the capability to use credit cards through apps such as Apple Pay, Google Pay, and Samsung Pay. However, one of the best road travel tips to follow is to bring cash in case you run into a shop that doesn't take cards and is cash only. Many remote areas and small towns in the United States have mom and pop shops that are small businesses, and might not be able to take credit cards or Phone pay. Similarly, if you're in a pinch and need gas quickly, imagine running into the nearest gas station with your credit card only to find out it's not accepted! Don't find yourself in this situation, and plan to take some amount of cash with you for emergencies during your road trip.
9. Look at Reviews
Along your road trip, you should plan on staying a couple of nights at motels or hotels while arriving to your destination. Your destination itself should also have amenities such as parking for your vehicle, and great customer service. It can be easy to dismiss looking at reviews while traveling, however, you don't want to find yourself sleeping in a dinky motel room, that's no fun! Plan your trip and your rest stops by looking at reviews for motels or hotels along the way. This might be one of the best road travel tips to not just make your vacation smoother, but also let you relax along the way.
10. Plan for Extra Supplies
If you're planning a road trip to camping, hunting, or any other activity, it's a good idea to plan ahead and see if you need to make space for extra supplies. It might be obvious you're going to need extra storage space. For instance, if you're taking a kayaking trip, camping with horses, or simply staying out for an extended period of time, you'll know ahead of time that you'll need extra space for supplies. But what if you come back with souvenirs? Are you planning on coming back with extra furniture or even picking someone up for a move back home? These things can slip your mind, and you can be caught scrambling to find space at the last minute. One of the best road travel tips to follow is to plan for extra room and extra supplies at all times.
11. Get Your Vehicle Serviced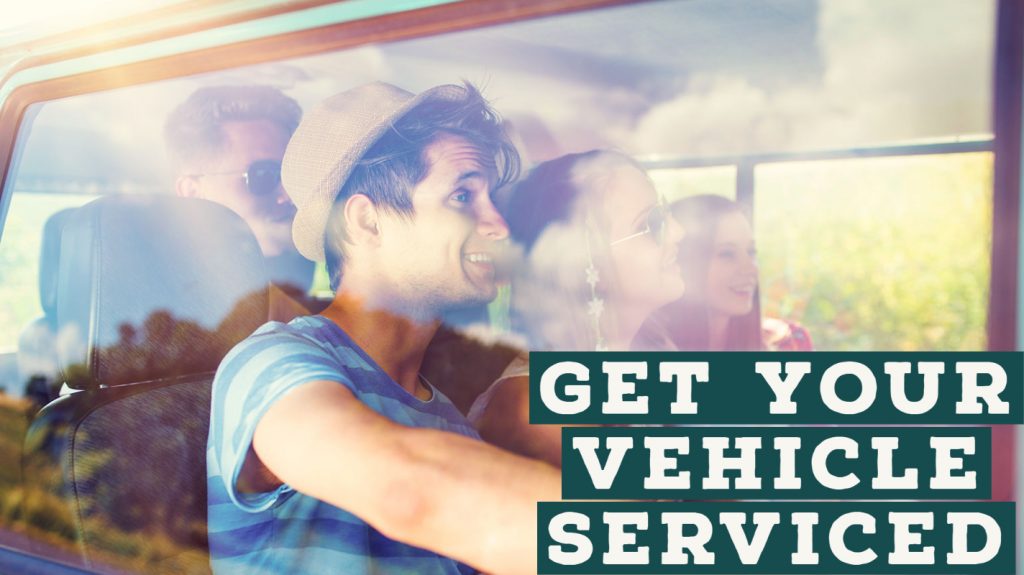 Perhaps the most important of road travel tips is to get your car serviced before going out on the road. Simple issues such as balding tires and faulty breaks can prove deadly when driving out on the road. This is especially true if you're planning on driving on unknown roads that might prove to be rough. In addition, you should service your vehicle to ensure it can withstand the amount of time it will be out on the road. Get the help of auto body services to help with your vehicle, and keep safety in mind while driving on your road trip.
12. Consider Renting a Vehicle
If you find that your car might not withstand the pressures of different terrain, roads, or long drives, it's best to opt to rent a vehicle. Renting a car is one of the best road travel tips to help keep you safe and confident while driving. This is even true once you get to your vacation spot. Renting out golf carts, ATV's, or even motorcycles can be fun, and less expensive than buying these vehicles outright. Many places allow you to rent a vehicle and return it with no expense added no matter how many miles you place on it, making it a good deal for long trips. Make sure your insurance company can cover you if you do get into an accident in a rental vehicle.
13. Get Legal Help for Accidents
Unfortunately, driving with loud children in the backseat, driving distracted, impaired, or even being on the road for too long puts you at risk of an accident. If you find yourself in an accident while on your road trip, don't panic, and contact an accident attorney immediately. You should make sure your family is safe after an accident, and also contact your insurance agent if you feel you are not at fault. Though accidents can be scary, there is no reason to worry, even if you are far from home while it occurs. Getting the right help after an accident is one of the best road travel tips to follow.
14. Look at Weather Conditions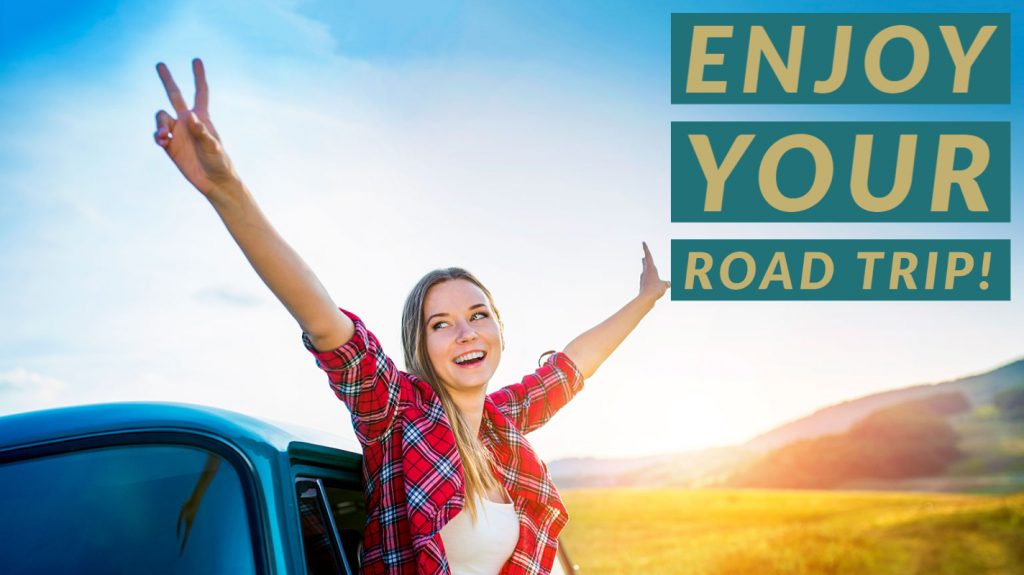 Just because your starting point is sunny, does not mean the rest of your journey will be! It's important to prepare your vehicle in case you run into unfamiliar driving conditions such as snow and heavy rain. Prepare your vehicle with extra chains, shovels, and other emergency equipment. If you need auto roadside assistance, make sure to have your policy number or proper documentation with you in order to not be charged out of pocket in case of a roadside emergency.
15. Don't Drink and Drive
The most important of road travel tips is to ensure you don't drink and drive on your journey. If you're planning to have drinks and fun while on your cross country travels, always park your vehicle in a safe location and take a taxi or other driving service to your destination. A DUI offense can prove costly. However, if you find yourself in a DUI situation that results in injuries, get the help of personal injury lawyers immediately.